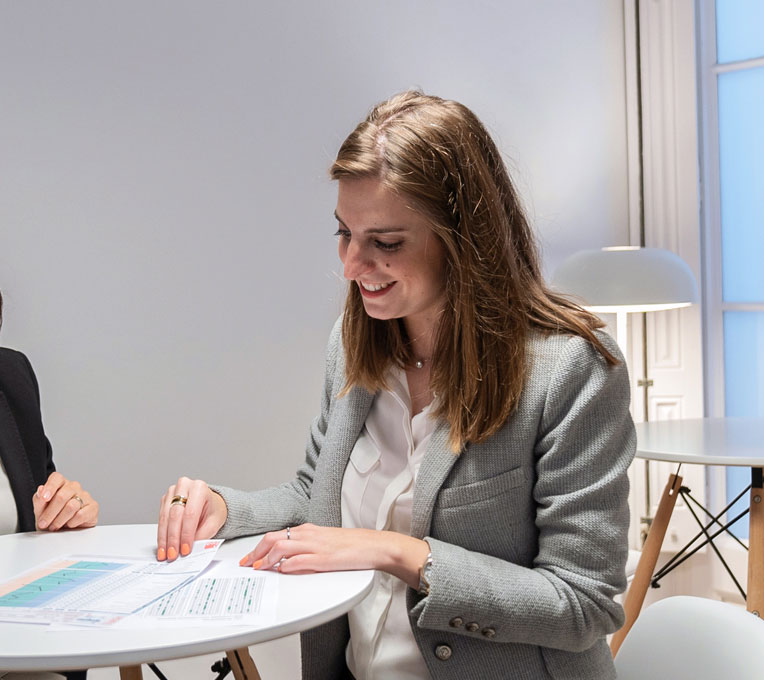 The Best Projects for the Best Professionals
If you are looking for a new professional project related to engineering, technology, digital & e-commerce and biotech, welcome to Mur&Partners.
We want to meet you, know what you are looking for and what you offer. From there, we will be able to identify the professional opportunities that best fit your interests and your expectations.
As Human Resources professionals with a deep background in the fields of engineering, technology, digital & e-commerce and biotech, we have developed specific solutions to give the appropriate response to each need of your company.
Recruiting
Our specialty is discovering which professionals are best suited to organizations and their specific needs. We are able to perfectly match the interests and expectations of both parties.
In Mur&Partners, experience has shown us that each position requires a specific profile appropriate to the company's circumstances and targets. Not all professionals with the required training are suitable for all positions.
In Mur&Partners, we also focus on attitude, which has become an indispensable ingredient to bring together not only the technical and functional but also the cultural and aspirational
Executive Search
We find the ideal professional profiles for Middle Management and Top Management, always evaluating their fit in the organization to contribute to improving the competitiveness of our clients. Again, aptitude plus attitude to achieve the goal.
Assessment
We apply our expertise and our very own differential methodology to support our clients in the evaluation of their professionals, either individually or in groups. We facilitate decision-making in functional mobility, promotion, succession or reorganization processes.
Employee Experience
Our know-how relative to the Candidate Experience together with our expertise in Organizational Psychology provide the best support in the personal and professional development necessary in any process of change or reorganization.
We adapt our methodology to each business context thanks to personalized training programs that are focused on the work of communication, emotional management and leadership.
Our objective is to facilitate workers' optimal adaptation to change as well as to enhance their performance and quality of life in companies.
Outplacement
We accompany the professional during the process of leaving the company by applying a personalized program specially designed for the transition period after the contract ends.
We maintain comprehensive support that seeks to enhance and maximize candidate job reinsertion once the resources necessary to relaunch into the labor market have been analyzed and acquired. Therefore, the main objective is to enhance and maximize the chances of candidate reintegration.
Individual or Group Coaching
We offer personalized support programs aimed at leaders and teams that must deal with change management in their organization. We achieve optimal adaptation thanks to the integration of new knowledge and practical tools while always working at a cognitive and emotional level.

Send your application
Do you want to be part of our database? Here you can insert your application.